Name of commodity: magnetic folding Chinese Chess
Model:2648-C
Weight: approximately 450g
Unfolds size: approximately 25*25*2cm
After folding size: approximately 25*12.5*4 cm
The diameter of the chess: approximate 23 mm
Note: packaging color box has been upgraded to a new version, may be related to you see packaging color box version is different, the inside of the chess did not change, will not affect the use.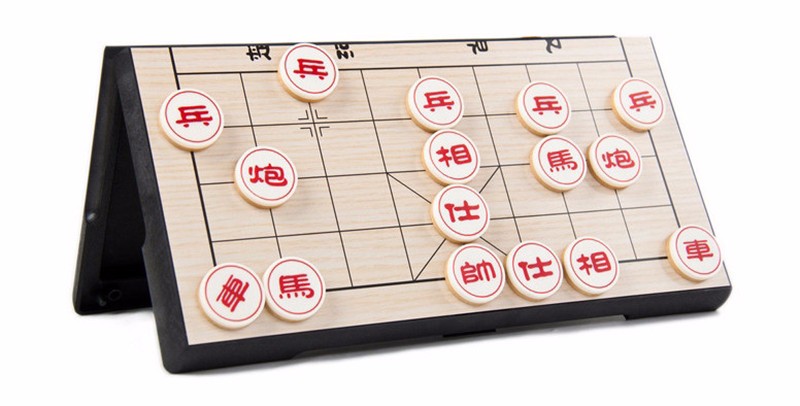 Xiangqi (Chinese chess) sometimes called Chinese chess, is a strategy board game for two players. It is one of the most popular board games in China, and is in the same family as Western(or international) chess, chaturanga, shogi, Indian chess and janggi. Besides China and areas with significant ethnic Chinese communities) is also a popular pastime in Vietnam.
The game represents a battle between two armies, with the object of capturing the enemy's general -king. Distinctive features of xiangqi include the cannon -pao, which must jump to capture; a rule prohibiting the generals from facing each other directly; areas on the board called the river and palace, which restrict the movement of some pieces (but enhance that of others);and placement of the pieces on the intersections of the board lines, rather than within the squares.
Friendly Reminder:
1: 1 Inch= 2.54CM; 1 CM=0.39 Inch;
2: Because the measuring method is different,, there may be deviation of 1 – 3CM for items;
3: On the computer display color may be slightly different from the actual color, depending on your monitor;
4: Different batches, packaging may be different, as good quality, please rest assured purchase.