Notes:
1. Due to the difference between different monitors, the pictures may not reflect the actual color of the item.
2. Compare the detail sizes with yours, please allow 1-3cm error, due to manual measurement.
Thanks for your understandings.
34 Chess Pieces Wooden Magnetic Chess Set
Specifications
Material:Wooden
Package:34*Chess pieces and 1* chessborad
24-24 pieces Size:King 5.6cm,Queen 5.1cm, Bishop 4.7cm, Knight 3.7cm, Rook 3.5cm, Pawn 3cm
29-29 pieces Size:King 6.6cm,Queen 6cm, Bishop 5.1cm, Knight 4.2cm, Rook 3.8cm, Pawn 3.1cm
34-34 pieces Size:King 7.8cm,Queen 7.1cm, Bishop 5.7cm, Knight 4.6cm, Rook 4.2cm, Pawn 3.5cm
39-39 pieces Size:King 8cm,Queen 7.3cm, Bishop 6cm, Knight 5.3cm, Rook 4.5cm, Pawn 4.1cm
Noticed: Due to different batches, the size of chess pieces may vary. If you really care , Please contact with us.
Chess rules: when a pawn reach the bottom line through advance, they can become one of the Queen,Bishop,Knight,Rook,but they can't become king or remain the same. Once they upgrade, they will have the function of new chess pieces immediately. In most cases, when they reach the bottom line, they will upgrade to the Queen,because queens are the most powerful.
Magnetic board display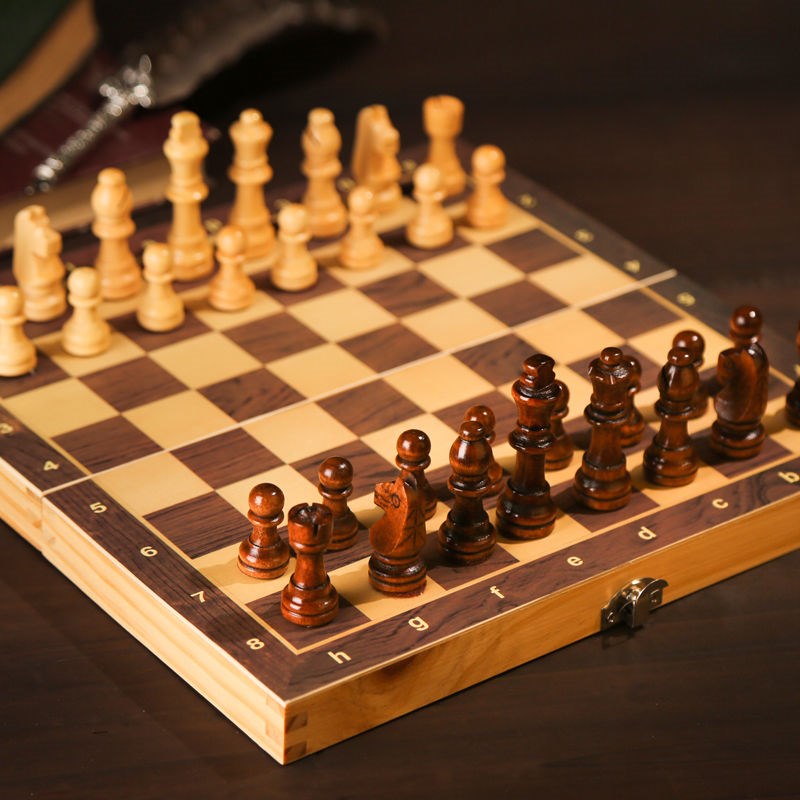 Non-magnetic board display