Main Features:
Pulsed Proportional StimulusThe closer your dog gets to the boundary, the more intense the shock will be;
Progressive Tone StimulusA warning tone will be issued first, Then a shock stimulus after 4-10 seconds. If your dog continues to move closer to the boundary the shock stimulus will progressive.
Variable Field Width ControlAllows you to precisely control the width of the signal field;
Audible and Visual Wire Break IndicatorsShould your buried wire ever break, a loud sonic alarm will sound accompanied by a flashing light;
Speed Detect Anti-Run throughThe faster your dog is moving, the quicker the higher level of intensity is issued;
Built-in Lightning ProtectionProtects transmitter from power surges caused by lightning strikes;
Multiple Collar OperationAdd as many collars as you like to contain as many animals you have. There is no limit to the number of collars it can control.
Up to 5000 square metre range (over 1.2 acre).
Package Contents:
1 x Indoor wall-mounted transmitter;
1 x Power plug;
1 x Adjustable receiver collar;
1 x boundary wire of 300 metres;(cable 1.0mm)
2 x Extra metal contact points;
20 x Training flags;
1 x Test bulb;
4 x screws;
1 x Users manual.
Product Show:
Completely customizable
Basic single loop
Double loop
Dual zone
Zone within zone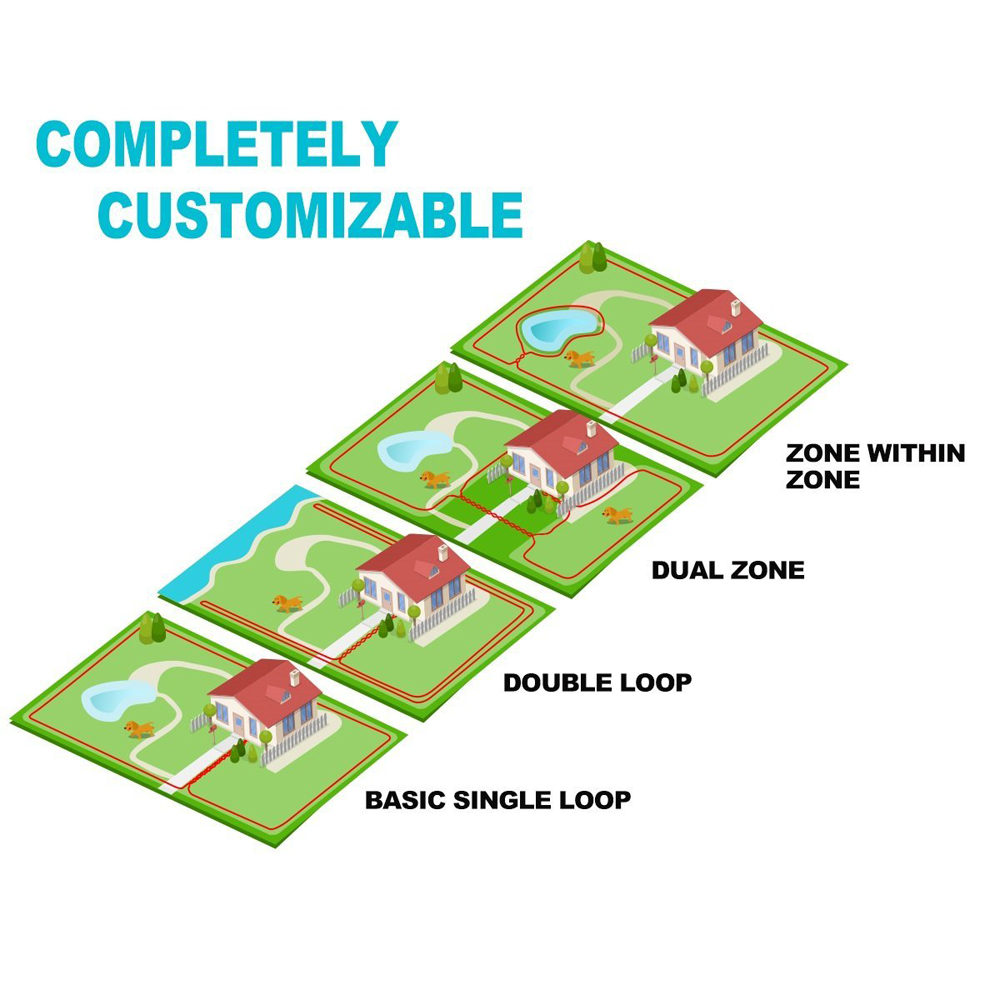 Electronic Fencing System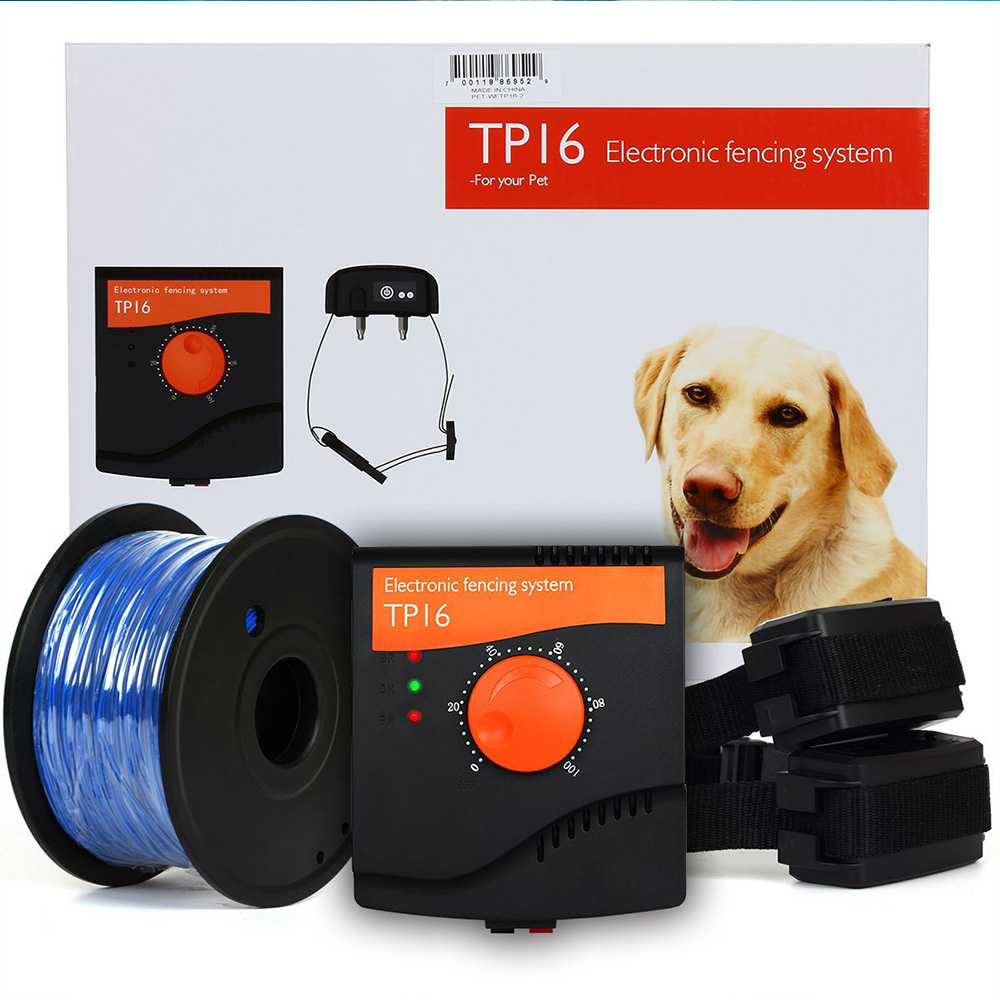 Rechargeable and Waterproof Collar
Shock Contact Points
ON /OFF Button
Charging port with Water Resistant Cover
Battery Indicator
Power Indicator
Waterproof /swim in water
Introduction of Indicators
1.on when there's a circuit break
2.on when it is closed circuit, wires are all connected well
3.power indicator
4.on/off and power adjustable knob
5.wire input
For Two Dogs