Reasons for wrinkles and unevenness: Because logistics has requirements on the size of the package, the mat must be folded. Because of the folding, the cushion will appear creases and uneven, but only the folded and reduced size cushion can be delivered to your hands.
Solution for wrinkles and unevenness: Lay the entire mat under the heavy object evenly, or place a heavy object on the wrinkled area, and the mat will be flat and fit the ground soon.
Size: 200*180*0.5/180*150*0.5 /180*120*0.5
Quality: high-end quality
Compared with peers: high-quality fabrics, environmentally friendly materials, drop resistance, non-toxic and harmless
Thickness: 0.5cm Don't shoot if you mind. Many buyers are struggling with the choice between 0.5cm and 1cm. The quality of 0.5cm in our shop can be guaranteed. The 0.5cm thickness of the same line does not cover the corners.
Attributes: double-sided pattern, foldable, convenient storage
Special reminder: thickness 0.5cm is easy to fold. Some friends may worry about the bad quality of 0.5cm thickness, please rest assured that our quality can be guaranteed.
Baby Play Mat Xpe Puzzle Mat Educational Children's Carpet in the Nursery Climbing Pad Kids Rug Activitys Games Toys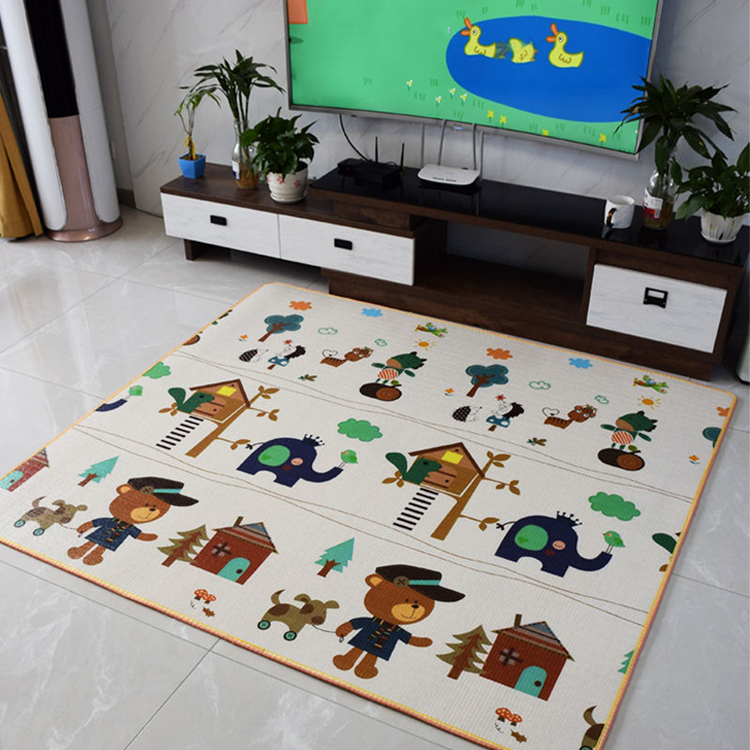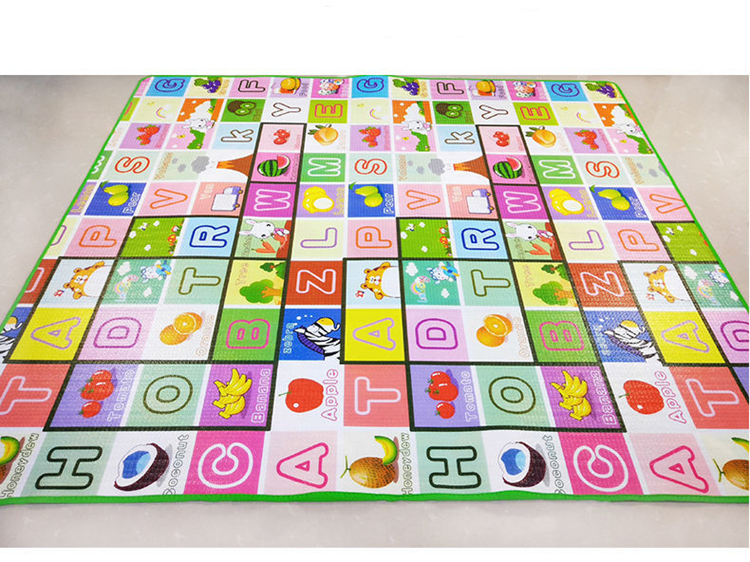 Foldable Playmat XPE Foam Crawling Carpet Baby Play Mat Blanket Children Rug for Kids Educational Toys Soft Activity Game Floor200*180cm*0.5cm Foldable Cartoon Baby Play Mat Xpe Puzzle Children's Mat High Quality Baby Climbing Pad Kids Rug Baby Games MatsBaby Crawling Play Mat 1.5*1.8 Meter Climb Pad Double-Side Fruit Letters Animal Foldable Baby Toys Playmat Kids Carpet Baby GameXPE Environmentally Friendly Thick Baby Crawling Play Mat Folding Mat Carpet Play Mat for Children's Safety Mat Kid Rug Playmat