The package contains: 1* dinosaur
Features: Little dinosaur, this is a best gift for kids who like dinosaurs
Note: 1. The gap in the middle of the model is caused by the model when it is pasted, not a quality problem
2. Due to display problems, there will be a certain color difference, due to manual measurement, there will be a certain error in the size
3.Because the material is soft rubber, it is squeezed and deformed, and some dinosaurs cannot stand. You can soak the dinosaur in boiling water, wait for it to become soft after heating, and correct its feet. Then find something and fix its feet. The dinosaur can stand after it has completely cooled down.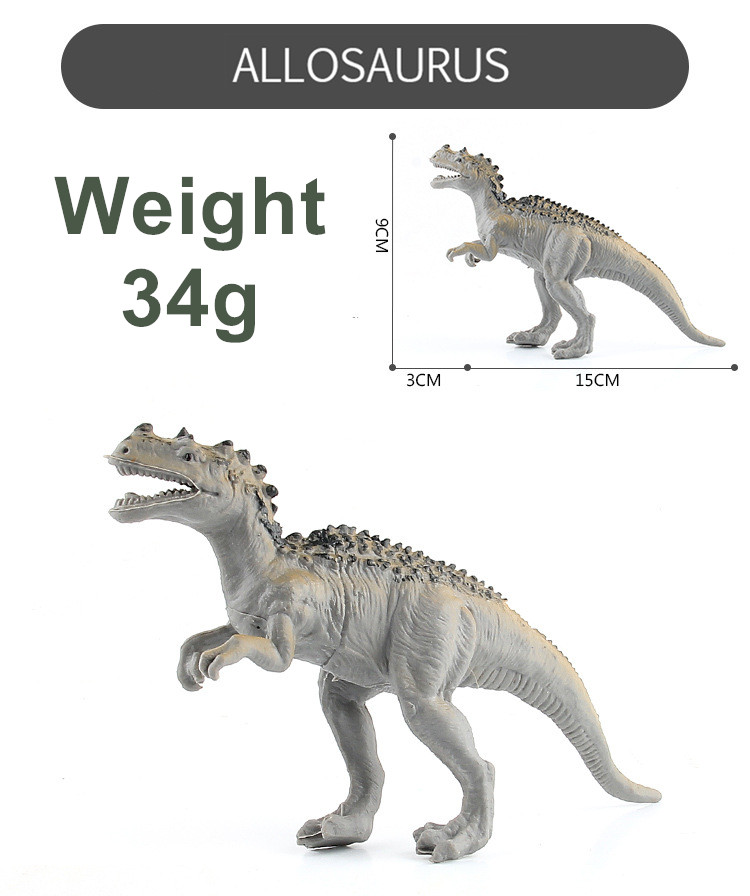 The package contains: 1* dinosaur
Features: Little dinosaur, this is a best gift for kids who like dinosaurs
Note: 1. The gap in the middle of the model is caused by the model when it is pasted, not a quality problem
2. Due to display problems, there will be a certain color difference, due to manual measurement, there will be a certain error in the size